The annual indoor summer celebration of the music, culture and artists culminates the last Friday in July with An Evening of Smooth Jazz featuring jazz artists from all over the world.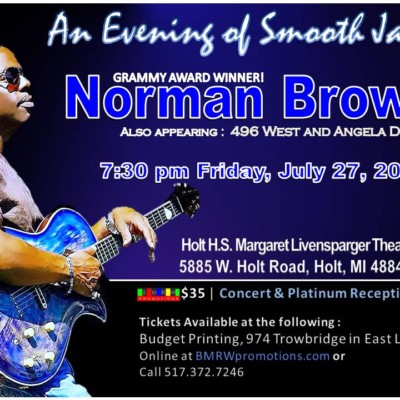 For more information: Call517-372-7246• E-mail:
info@bmrwpromotions.com
When you order tickets online, you have achoice to have your tickets sent to you on an email attachment or printed and mailed.  If you choose to print at home, please print your ticket to the show for admission.